This is few photos I took that day they play outside the front door. Carrie knows how to wear the slipper but we not yet buy any slipper for her cause very hard to find the size to fit her foot, so she wear our adult or her kor kor slipper.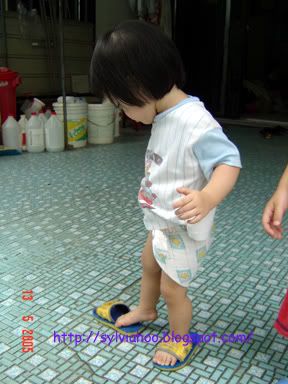 Carrie tries to fix into her kor kor slipper.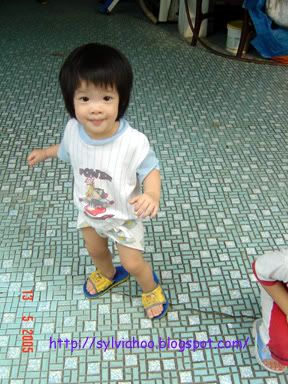 Carrie looks so happy when she done her job.
While they play at front door, I go and clean the floor. Carol saw me sweep the floor she also go take another bloom to help me. Wahahaha..so funny she takes a big bloom with one hand and the other hand with a piece of paper.
Carol : Why mommy can sweep the floor very easy and I cant wan better use hand to pick up..hehe..I'm so cleaver.
This other few photos I took when back from shopping cause they look so pretty when wearing the skirt. I seldom give them wear skirt cause very mah fan and scare they get cold, sometime air-cont in shopping centre very cold.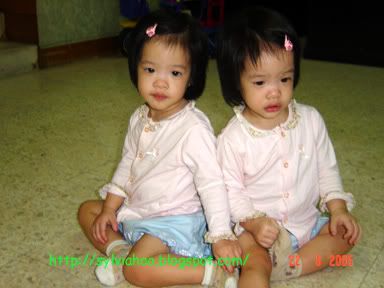 We so cute ler !!!

Carrie with her sweet sweet smile.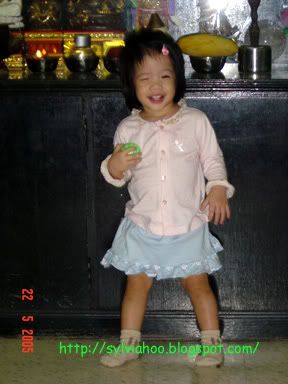 Carrie : You see!!! I can close 1 eye !!!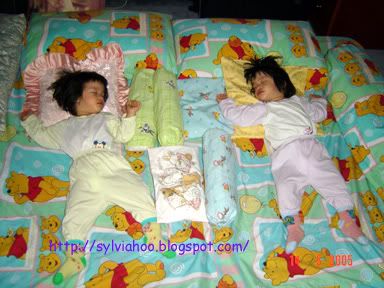 This is another same sleeping pose, they like mirror hor.