Yesterday after our breakfast we reach at 1 Utama at about 11.30am, not so jam not too many ppl. We very easy get parking lot (cause we park at prefer parking at New Wing lv 3 just pay extra RM 1), no need wait and search for parking lot.
Bring them go feed the fish, they like it very much. While we feeding the fish,
Sheryl
and her boyfriend behind us and they bring 2 Christmas present for my kids. My son very happy and hold his present all the way when we walk around the shopping center. This is his first time get Christmas present from other ppl and he wish come true from the tag. Thanks a lot
Sheryl
, my son give you a big hug and kiss 'muaks'.
We chat a while with them and take some photos with them to full fill
Sheryl
Christmas wish that I tag her b4. Later both of them go for their Japanese buffet lunch.
We walk around, later about 1pm plus my son said wanna go home open his present. After reach home, when I help my daughters took out their shoes my son open his present and shout to his father call him to look at what he get. He open his sister present too, later on he play his sister puzzle that
Sheryl
gave to them.
Below is some of the photos took that day.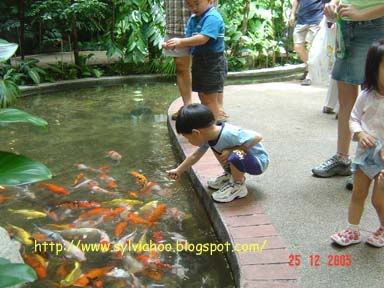 Carter like to feed the fish so much.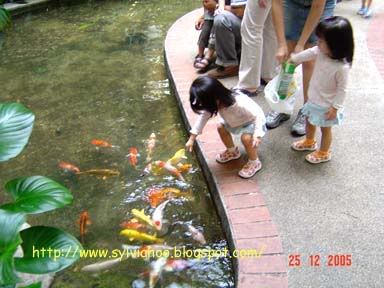 Now is Carol turn to feed the fish, Carrie feed too but very hard to take photo because we scare them will jump into the pool.
Carol smile so cute.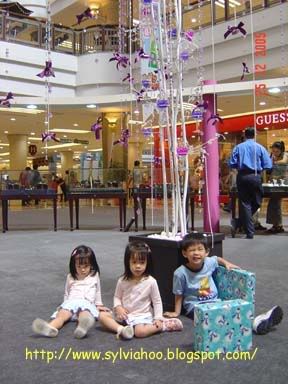 Very nice tree decoration.
They take photo together with the present that Sheryl gave.
pic 1 : Carrie saw her sister took photo with lay down positon she also want.pic 2 : Carol lay down on my leg like want to manja me.(this pic took first)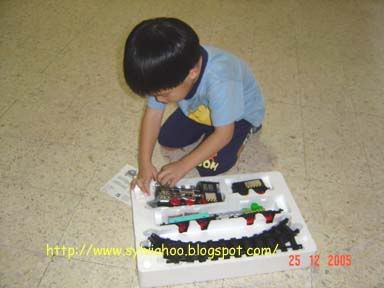 Carter cant wait to open and play his train.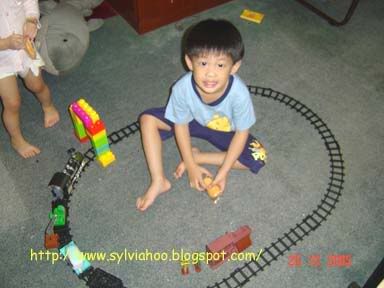 Carter playing his train, he very excited when he open his present.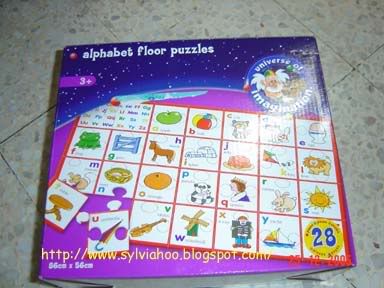 This is Sheryl gave the gals present, a big floor puzzle.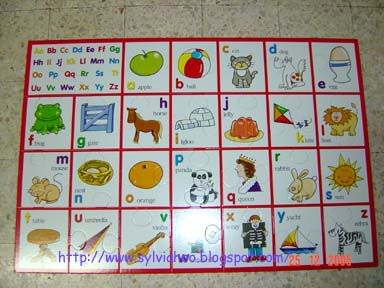 After arrange look like this, it suit my son play so the gals just learn the pic.