Below are some of the Family Day photos took on last Saturday.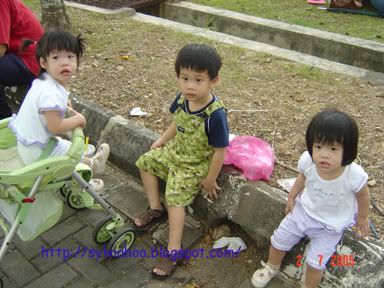 Too many ppl till no place to eat, so we have our lunch beside the road.
Carrie buzy drink her orange juice,so just 3 of us facing the camera.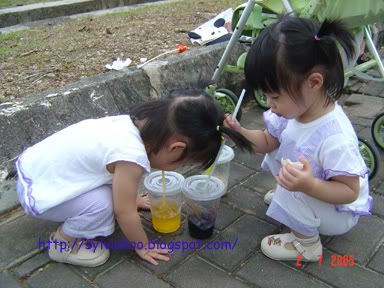 Carol & Carrie like to drink those drink so much.
Carol & Carrie : got so many drink..mmmmmmm..so yummy.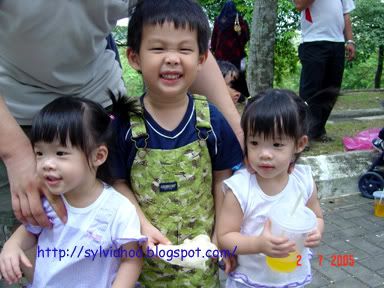 Carter : oiii..face the camera, what so intresting there??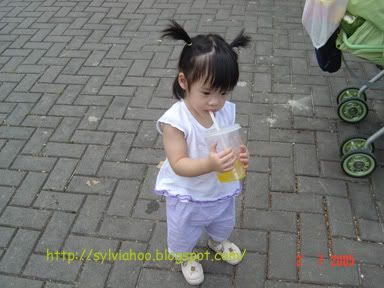 Carrie so cute when holding the cup, she wont let me take away the drink.
ADDITIONAL :
My son told me this is a horse, what would you think???

(he arrange it)