This few days are very hot, so I let them play some water in front of the house. They very enjoy till dunwan come out from the pool.
This pool is 5 ft long but I got one 4 ft dunno last time they finish swimming I oledi put where. Luckily I got 1 extra if not they sure make so much noise cause I oledi promise them if they didn't naughty I will let them play water.
These are some of the photos I took when they play water.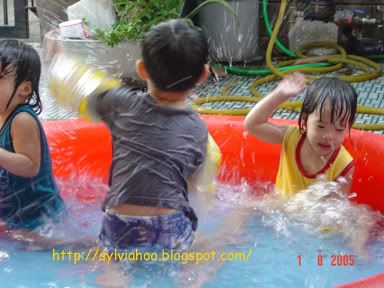 They like to play water.
Carter learns swimming at school so he try to show me.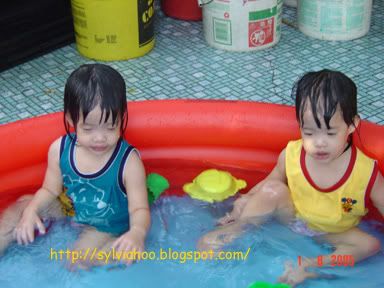 Can you guess who is who?? Sometime when they wet i also mix them up.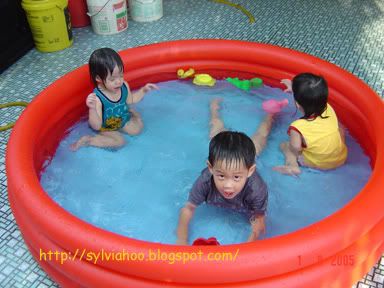 This pool is big enough for 3 of them to play.