This set of display toys were my gifts to 1+2dad dunno for what occasion oledi but I know is a present for him. That day I also think of where I put this set of toys liao. Two day b4, my son dunno where he dick out this set of display toys. I was very happy to see this set of toys cause I very like one pair of the toy among those set of toys.
Hehe..actually it is present for me more then 1+2dad. I like it so much still I keep it nicely but dunno where I put after we move to this house. I got so many toys but now all is belong to my kids liao.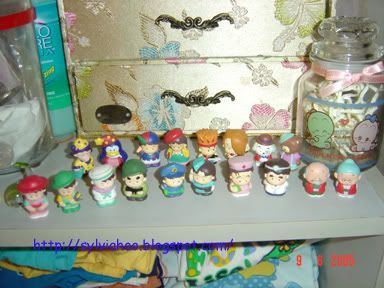 This is the set of display toys I give 1+2dad as a present.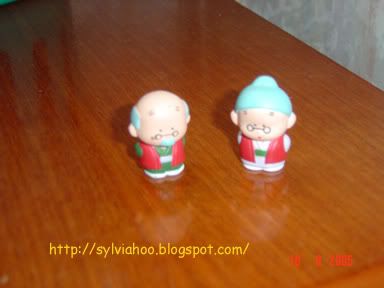 This is the pair I like the most, isn't it so cute. I hope we can be like this couple of gong gong popo next time.

Next Friday is 1+2dad birthday, we still not yet planning what to do or how to celebrate his birthday cause the next two day is Father's Day.
Take this opportunity to wish the entire father out there
"HAPPY FATHER'S DAY"