Wow such a long holidays ..hehe. I come back liao.
Update some of my twin's photos.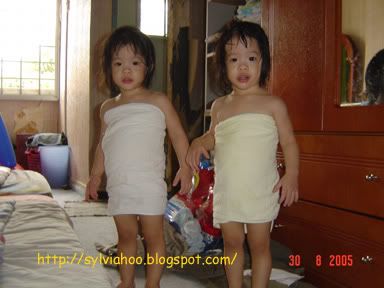 Got one day my upstairs bathroom basin drop off luckily after my kid's bath it drop. We all need to bath at downstairs, and I'm very lazy to bring all the stuff to down stair so I just cover them with towel and bring them up. Izzit so cute they with this kind look???
Haha they look very happy with this rite. "Daddy is a cow for us to rite..yippy"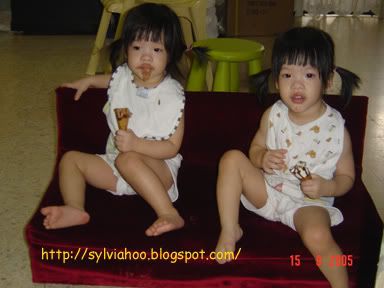 Thankz the 'walls' got this type of mini ice-cream so my kids wont eat too much.